Jun Liu
RMT(Registered Massage Therapist), R.AC(Registered Acupuncturist) and RTCMP(Traditional Chinese Medicine Practitioner)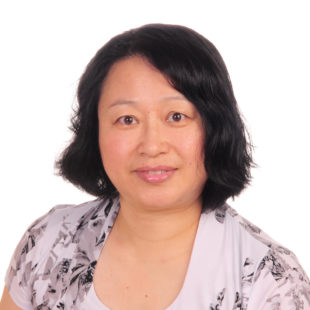 Jun was born in a family of traditional Chinese medicine doctors, she learned TCM from her father and grandfather.  Indoctrination to the traditional Chinese medicine made her choose massage therapy as her career after landing in Canada.  Jun possesses over 2200 hours of training in western therapeutic medicine and restorative massage. In 2013 she obtained the license of Registered Massage Therapist RMT , one year later in 2014 she got the license of Registered Acupuncture Therapist and Traditional Chinese medicine therapist.
She keeps improving her skills with continuous education and self-training.
She can offer Swedish massage, hot stone massage, Aromatherapy massage, Skull massage, Deep tissue massage, cupping, acupuncture and herbs prescription.
She believes it is very important to be able to tailor the different techniques to each client individual needs, her treatments ranges from relaxation massage to therapeutic treatments.