Age Defense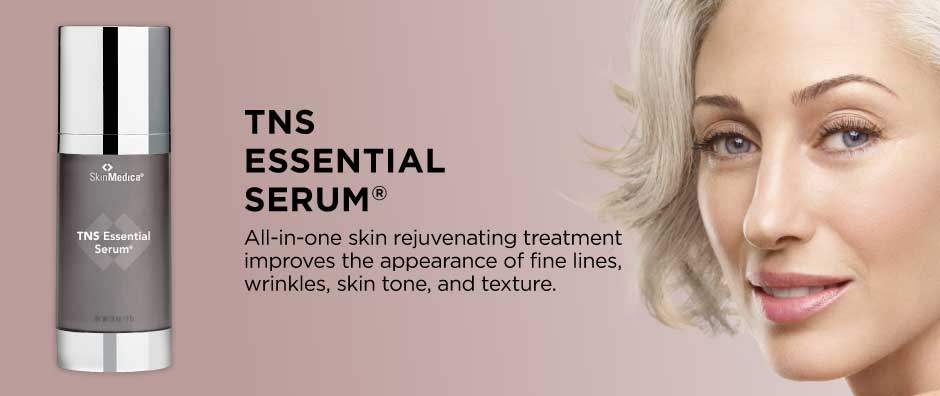 AGE DEFENSE – Treatment formulas suitable for all skin types provide the vital components you skin needs to improve the appearance of skin imperfections caused by exposure to the sun, environmental assaults and aging.
---

VITAMINE C+E COMPLEX AM/PM – silky, fragrance-free formula. One of the highest concentrations of vitamin C and E. extraordinary antioxidant protection. Improves the appearance of skin tone, texture, and firmness.
28.3 g – $108.00
---

TNS LIP PLUMING SYSTEM AS NEEDED – clinically tested, two-step lip treatment. Decreases the look of fine lines, improves contour and enhances fullness of the lips.
3g x 2 – $64.00
---

HYDRATING COMPLEX AM/PM – effectively replenishes skin's moisture reservoir. Clinically shown to boost the benefits of your daily moisturizer.
29.6 ml – $99.00
---
RETINOL COMPLEX P OM ONLY (AVILABLE IN 3 STRENGTHS: 0.25, 0.5 & 1.0) – this exclusive retinol formula is encapsulated with PhytoShield Complex, an advanced antioxidant complex and targeted delivery system, enhancing skin texture through exfoliation.
FEATURES:
Proprietary encapsulate helps to reduce irritation with targeted delivery of retinol
Customizable options with 3 strengths of retinol
Clinically tested and approved
BENEFITS:
Helps smooth and refine skin
Minimizes the appearance of fine lines and wrinkles
Reduces the appearance of dark spots resulting in a more even skin tone
Enhances skin tone and texture

Retinol Complex 0.25
29.6 ml – $66.00

Retinol Complex 0.5
29.6 ml – $83.00

Retinol Complex 1.0
29.6 ml – $99.00
---

UPLIFTING EYE SERUM AM/PM – oil-free gel. Soothes the delicate skin around the eyes to reduce the appearance of puffiness and fine lines.
14.2 g – $64.00
---

TNS ILLUMINATING EYE CREAM AM/PM – lightweight eye cream. Reduces the appearance of fine lines and dark circles. Effective eye treatment aided by the growth factor blend, TNS, a patented treatment.
14.2 g – $97.00
---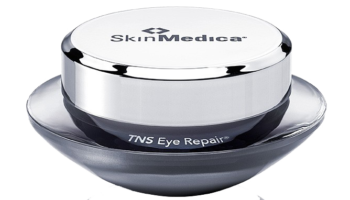 TNS EYE REPAIR AM/PM – luxurious eye cream. Helps to improve the overall appearance of skin around your eyes.
14.2 g – $108.00