Laser Hair Removal in Mississauga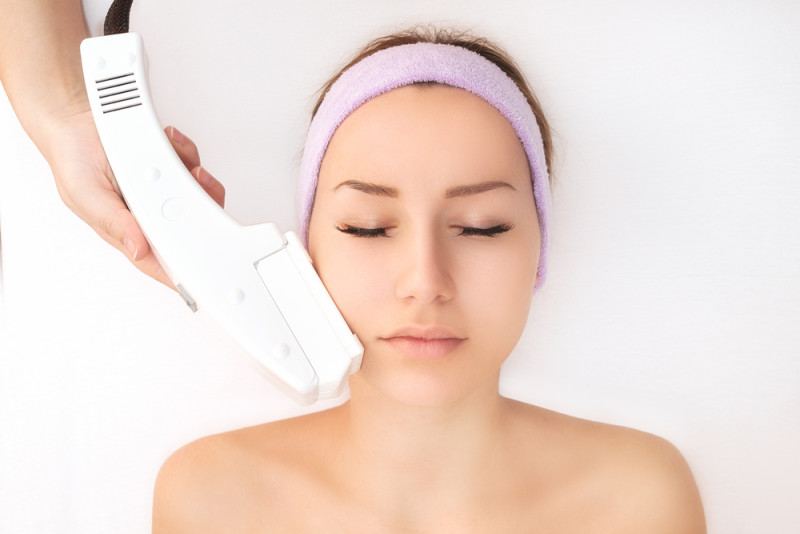 Laser hair reduction treatments are the perfect way to reduce the growth of unwanted hair. Imagine never having to shave or go for a wax again. After receiving laser hair removal you will forever be free to show off your legs on a moments' notice, wear any tank top, and slip into a bikini without ever having to second guess if you're prepared or not.
Use Sharplight's innovative technologies, hair reduction is achieved when the energy produced is transformed into heat in the active hair growth follicles; coagulating the follicle and limiting re-growth. The technologies' high heat power delivers noticeable results in less time – and these results are targeted so as to protect the surrounding skin. The selective thermal damage caused by the Intense Pulsed Light (IPL) will effectively reduce the amount of hair growth in the future following a series of treatment sessions.
Sharplight's hair reduction treatment is effective on a majority of skin types and hair types, but we ask that our clients come in for a free consultation prior to treatment for a full assessment of the targeted area they wish to treat. We also want to remind our clients that anyone who is planning on undergoing laser hair removal to both stay out of the sun (prior and following treatment), and to refrain from waxing, threating, or using any topical cream to remove the hair in the treatment area. IPL needs to be able to effectively locate the follicle and can only do so by identifying the colour of the hair within the follicle – this will become impossible if the client waxes or has threading done. You are able to shave prior and in between your laser hair removal sessions
The following is an updated price list of all of treatment areas we offer at Lucie's MediSpa for Laser Hair Removal: prices are excluding taxes, and are per session
Upper Lip
Chin
Under Chin
Cheeks
Side Burns
Half Face
Full Face
Both Half Arms
Both Full Arms
Hands & Fingers
$40
$50
$50
$60
$60
$80
$120
$90
$130
$60
Both Under Arms
Full Front
Chest
Stomach
Regular Bikini Line
Brazillian
Both Shoulders
Full Back
Buttocks
Both Full Legs
$80
$180
$110
$110
$80
$130
$110
$200
$70
$250