Permanent Makeup in Mississauga
Eyebrow From $500 – Eyeliner From $350 – Lips From $500

Permanent makeup, cosmetic tattooing, technically known as micropigmentation, is a process whereby minute particles of inert (remain stagnant) iron oxide colour pigments in a carrier solution are implanted into the dermal layers of the skin. This is achieved by using a specially designed hand–piece which utilises a single-use only, disposable needle cartridge. Depending on which features of the face are to be enhanced, the implantation depth will vary approximately between 1mm and 2 mm. The procedure is very safe and medically approved and is fast becoming one of the most requested treatments in the beauty industry.
The pigments (or ink) used at Lucie's Medispa have been in use for over 30 years and to date there have been no recorded cases of allergic reactions. The procedure takes about one to two hour and is made comfortable with the use of a topical anaesthetic cream or pain killer. The effects of permanent makeup can remain in the skin for 10 years and sometimes longer. The result achieved is stunning, makeup that looks great, all day – every day! Permanent makeup which has been carefully applied can give the impression of rejuvenation and even as far to say as a mini face lift. Always have these procedures carried out by a reputable technician and remember, these treatments are long-lasting so should be regarded as permanent.
Lucie's expertise and critical eye for detail can help you look 10 years younger without going under the knife! Lips which have depleted over the years through the breakdown of collagen can be given a lush sexy pout with the clever use of pigments and shading techniques to restore volume and balance without the use of dermal filler injections. Eyes that have become tired-looking can be made to appear alive and inviting by carefully placing pigment in the lash-line, both top and bottom. Even men can benefit from the procedure by way of the dot placement technique.
Prior to any treatment a consultation will be conducted and during this time a client-consent form will have to be filled in and signed by the client who is to receive the treatment. Lucie will take you through a thorough and informative consultation answering any questions or concerns which you may have regarding permanent cosmetics treatment(s). During your consultation you can view before and after' pictures while discussing your preferred enhancements. You can even try a 'mock' appearance to see how your procedure will look. On the client's consent form, we will also keep a record of pigments used and any formulas which were mixed for future retouches. Lucie will never carry out any procedure without your full consent. She will advise you which 'look' suits you best and will even create a flattering anti-ageing appearance on depleted lips and cantered eyebrows.
The blending of pigments will be expertly selected by Lucie is one of the industry's highly reputable makeup artist. Since hair and skin tones play an important part in the final colour stage it is vital the correct choice is made to complement the overall appearance. 'Before and after' pictures will be taken during the treatment session so you can see the incredible difference that expertly applied permanent makeup procedures can make. Finally, this point cannot be stressed enough and will be repeated many times throughout our website. These procedures are long-lasting so they should be taken very seriously indeed. Although the ink we use will eventually breakdown, they should be regarded as permanent so always choose a highly recommended technician, preferably by someone who has had an enhancement from them.
EyeLiner
An eyeliner procedure defines the lash line and enhances your eye shape. Thickness and color may vary according to client's request.  Pigment is implanted close to the lash line to ensure a natural line.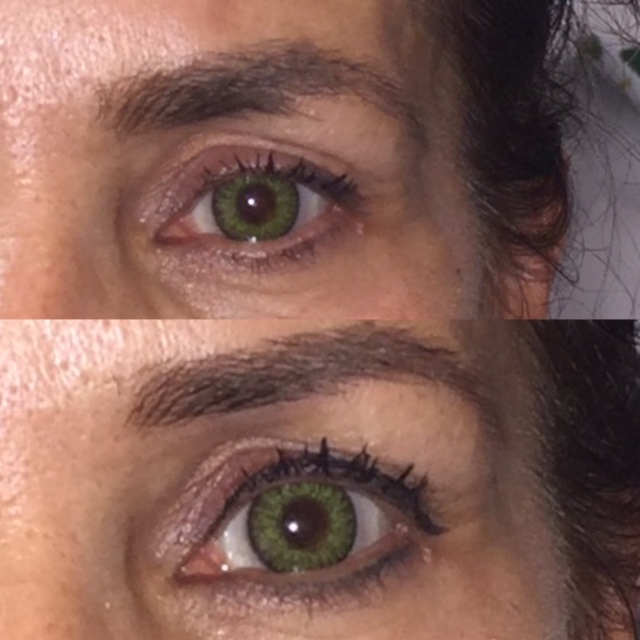 EyeBrows
If you use a pencil to define your eyebrows, permanent make-up would certainly rid you of that burden.  Keep your eyebrows on during swimming, aerobic classes and while you sleep.  An eyebrow procedure may take on the appearance of stimulated hair strokes of color beneath existing light and sparse hairs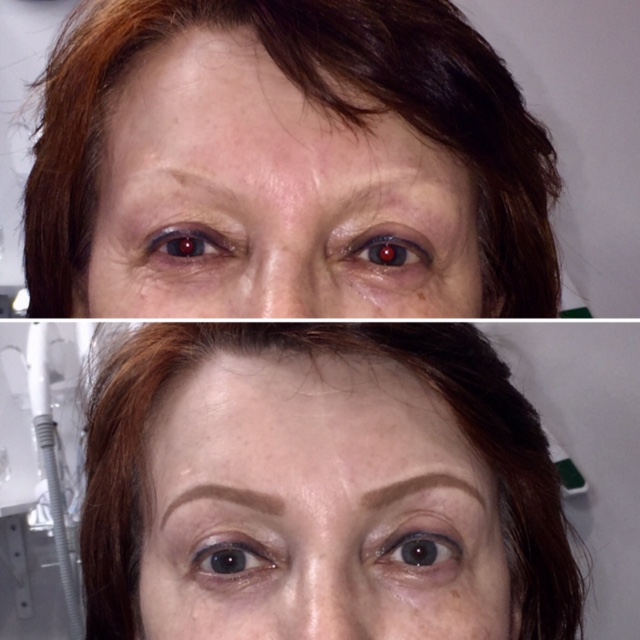 Lip Liner & Lip Color
a lip liner not only defines the existing lip line, but mau also augment the size. it can also camouflage any scars and other anomalies such as cleft lip.  Lip augmentation appears to increase the size and fullness of the natural lip line.  People who lose natural lip color thourgh the aging process benefit dramatically from this procedure.  a very popular enhancement and a beautiful one at that.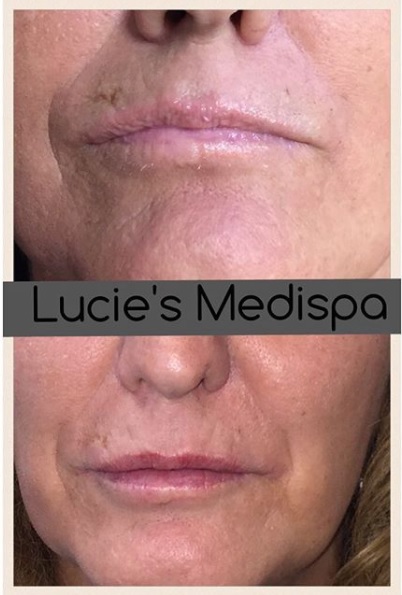 FAQ
How is it performed?
Sterilized, disposable needles are used to implant desired colour into the dermis layer of the skin.
Is it painful?
Highly effective topical anesthetics are applied to numb the area and provide comfort to ensure a perfect procedure.  Depending on which anesthetics are used, generally there is minimal discomfort.
What is involved in the healing and post-care?
there is some redness and slight swelling immediately following the procedure.  This disappears quickly after a day or so.  Applying ice is helpful as is keeping the area moist with healing agents.
Will I need more than one appointment?
A touch up appointment is sometimes needed 3 to 8 weeks after the initial appointment.  This second appointment will perfect and detail the final look.  As the years pass (5-10 years), re-enhancements or maintenance may be desired for some clients.
What is the pigment composed of?
Pigments are made of mineral and iron oxide base colorants.  These colorants have been used in the cosmetic industry for years and are found in candy, confectionary and pills.