Ultra Therapy Facial Treatment – $120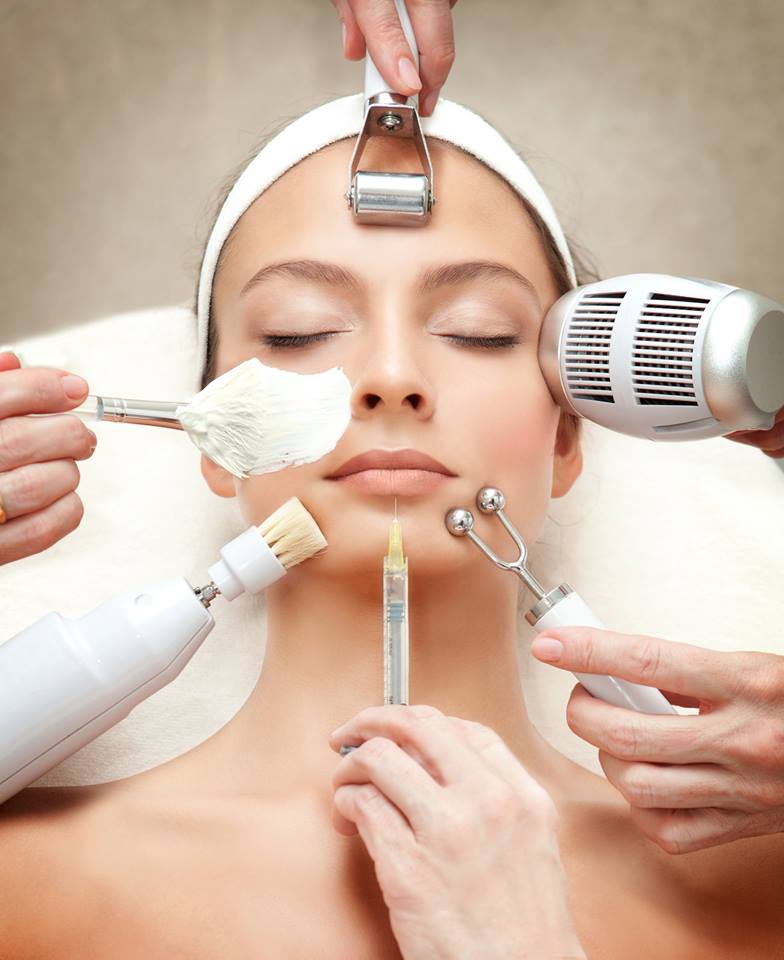 What Is An Ultra Therapy Facial Treatment?
During an ultra therapy facial treatment high level sound wave technology is used to penetrate deep below the surface of the skin promoting cellular renewal and repair, toning muscles, increasing blood circulation, encouraging lymphatic drainage, combating puffiness, swelling and improving skin care product penetration.
How Does It Work?
The application of ultrasonic frequency is used to increase cellular turnover, plump up and smooth out fine lines and wrinkles, tighten sagging skin, relieve puffy eyes, reduce the appearance of cellulite, improve acne, tighten enlarged pores, fade dark eye circles, freckles and old age spots and even repair scar damage. The process is safe, painless and gentle and is can even be used by sensitive skin types such as those with Rosacea.
The sound waves produced by the ultrasound facial machine resonate well above our hearing level and move too quickly for our nerve endings to register. The intensive rejuvenating cyclic sound waves penetrate below the skin reaching the dermis and will not cause the user any discomfort or unusual side effects.
What Are The Benefits Of Ultra Therapy Facial Treatment?
Ultra Therapy Facials offer a safe and gentle alternative to dramatic plastic surgery procedures, laser resurfacing, chemical peels, Collagen and Botox injections and other invasive skin rejuvenation treatments.
Results can vary by individual and skin type, are gradual, and will not just occur over night. Although Ultrasonic treatment has been shown to produce an immediate and temporary firming effect, continued daily application will provide more cumulative long-term, lasting results.
Stimulates Blood Circulation
Restores Skin To a Smooth, Youthful Glow
Gently Exfoliates Away Dead Skin Cells
Cleanses Away Toxins
Enhances Skin Care Product Performance
Refines Large Pores
Improves Upon Skin Texture and Tone
Clarifies Acne and Blemishes