Rejuvenation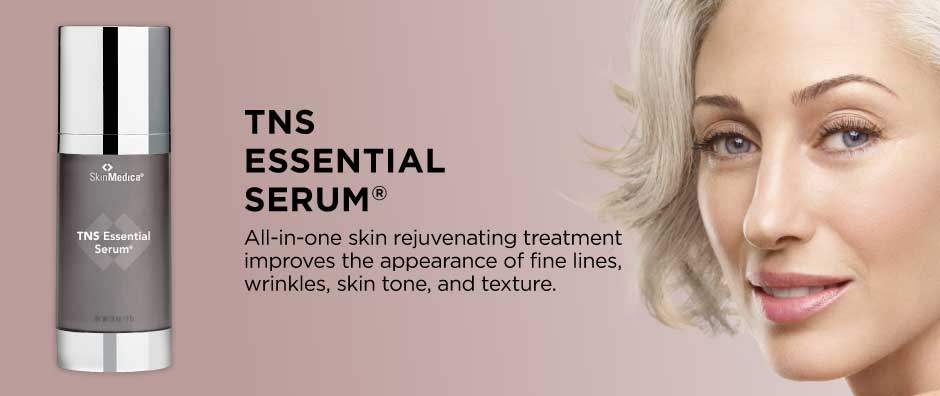 What is TNS? Tissue Nutrient Solution (TNS) is a combination of growth factors and other naturally occurring elements that help rejuvenate skin.
What is the importance of growth factors? Growth factors are proteins that are present in skin in a physiologically balanced combination to maintain a healthy skin structure. Through normal aging, the production and level of growth factors decreases.
---

TNS ESSENTIAL SERUM AM/PM – combines the benefits of the proprietary growth factor blend, TNS Recovery Complex. Contains antioxidants, peptides, and other specialty ingredients. Helps rejuvenate your skin.
28.4 g – $300.00
---

TNS RECOVERY COMPLEX AM/PM – innovative gel treatment using the highest level of naturally occurring growth factors. Clinically shown to improve the appearance of fine lines and wrinkles, skin tone, texture and resiliency.
18 g – $190.00
---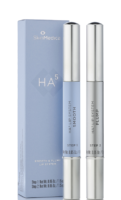 HA5 Smooth and Plump Lip System – This two-step treatment is clinically shown to plump the appearance of lips while providing the same smoothing and hydrating benefits of HA5 Rejuvenating Hydrator. Appropriate for all skin types.
1.5 g – $68.00
---

HA5 AM – a hydrator that works to support moisture in the skin. Unlike other hyaluronic acid (HA) serums that only temporarily moisturize the surface, HA5 has 5 different forms of HA that work synergistically to provide instant smoothing results and continuous hydration throughout the day and VITISENSCE Technology to support skin health. The weightless silky texture cools, soothes, and hydrates your skin. Improves the appearance of skin texture and roughness, fine lines and winkles, and supports healthy-looking skin with continued use. Works for up to 8 hours with 5 different types of hyaluronic acid:
Time Release HA
Sodium Hyaluronate
Uncorss-Linked HA
Nano HA
Cross-Linked HA
What is HA? HA is a natural, "water-loving" substance found in the skin which holds in moisture, keeping skin healthy, resilient, and supple.
What do I need HA? As you get older, your natural HA levels decrease and your skin loses its ability to retain moisture. By the time you are 40-50, you have lost 50% of the HA that you had at age 20. This rougher or dryer skin, as a result of diminished HA, can lead to fine lines and wrinkles that can make you look older than you feel.
56.7 g – $196.00